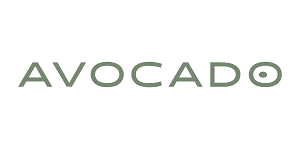 The Avocado Green Mattress is a non-toxic, organic mattress that is made from high-quality materials and designed to offer a more eco-friendly sleep solution. These mattresses are handmade in Los Angeles and come with a 25-year warranty, as well as free shipping and a one-year trial. The company is committed to providing better quality mattresses for healthier sleep.
All of the mattresses sold by this company are certified organic, which makes them only one of the three brands in the world that actually have the Made Safe certification. They offer solutions for all body types and sleeping styles, although most models are best for back and stomach sleepers or those who need a cooler night's sleep. Keep reading to learn more about these budget-friendly mattresses and their features to decide whether this is the model for you.
The Mattresses
Avocado Green mattresses feature a hybrid construction comprised of innerspring coils and memory foam layers, as well as a latex foam layer for added responsiveness and comfort. It has an optional pillow-top upgrade that is ideal for side sleepers who might need a little more top support or plushness to sink into.
The mattress comes in every size from Twin to California King, and there is even a Twin XL model available. Plus, you can choose it with or without the pillow top, depending on your sleep preferences and your budget. The eco-friendly, organic construction allows you to feel better about your purchase and enjoy a healthier sleep experience than a traditional mattress offers.
The mattress cover is not removable, but it can be spot-cleaned with mild detergent or cleaner when necessary, but you should only use a damp cloth to avoid oversaturation. All in all, Avocado has a solid mattress option for a reasonable price. Check out the biggest pros and cons below.
Back to top

↑
Pros and Cons
The Avocado mattress line includes a 365-night trial, along with a 25-year warranty for those who keep the mattress, making it well worth a shot if nothing else. The company, like most, also offers free delivery and returns for all customers. There are paid options available for expedited delivery or white glove service, as well.
This mattress is somewhat heavy, so you may need some help unpacking it. The bed is available in multiple sizes and even the largest is still reasonably priced, making it a choice for a lot of people, including those who are on a budget. Considering that you have up to a year to decide whether you'll keep it, and that financing is available, this one should stay on your list.
The latex style of the mattress is more responsive and slightly firmer than standard memory foam. The hybrid construction also gives it a firmer, more durable base, while the foam layer on top provides that softness that people love. You can upgrade to a pillow top model for a little extra, added even more plushness while still getting the support that you need.
Back to top

↑
The Bottom Line
The Avocado Green mattress is going to give everyone a better sleep experience when they are looking for a budget-friendly hybrid bed-in-a-box. The eco-friendly construction and materials help you feel better about your purchase and keep the harsh chemicals out of your home. Plus, the company offers better-than-standard service and terms when it comes to the warranty and trial, so you can trust that they stand behind their product. For the environmentally conscious, this mattress should definitely be on the list.
Back to top

↑
We receive advertising fees from the service providers we rank below. Advertising Disclosure
learn more