A Guide to The King Size Mattress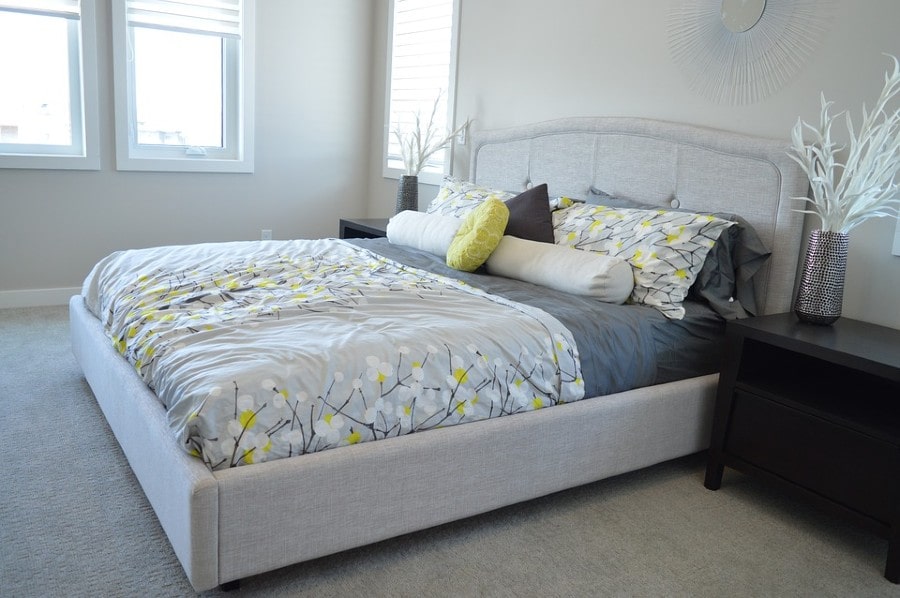 Mattresses have really come a long way in recent years. In the past, buying a mattress was quite simple. Most of them featured similar designs, with springs and coils inside to make them bouncy and give them some kind of structure, and the only thing buyers really had to worry about was the size. Nowadays, however, we can choose from dozens of different mattress materials and types, and there are many additional bed sizes out there too. It can all get a little confusing, so let's take a closer look at one mattress and bed term that gets thrown around quite commonly: King size.
The King size mattress measures up at 76 inches wide by around 80 inches in length. Compared to a Queen, a King mattress is around 16 inches wider, but the length is the same. So, if you're used to sleeping on a Queen and want to know how a King bed mattress might compare, just imagine having a little over an extra foot of width. If you want to compare a mattress King to a twin sized mattress, it's about twice as wide and a few inches longer. It's the second biggest kind of mattress you can buy in the United States, second only to the California King.
So, what are some of the reasons and advantages people choose to buy a King size bed mattress? Well, the obvious advantage of this mattress is the huge amount of space it offers to couples. Many couples like to sleep together, but still appreciate having their own section of their bed to be able to stretch out and move around without feeling confined or constrained in any way. A King size mattress gives you the space you need to basically feel like you've got your own personal bed, while still being just a roll away from your loved one.
The massive size of a King size air mattress or standard King size mattress is clearly the big draw, but it can also be a bit of a drawback at the same time. Don't forget that you actually need to get that massive mattress into your house, into the right room, and onto your bed. Fitting these mattresses into the home can be difficult, and it's vital for anyone considering taking advantage of any King size mattress sale to measure their bedroom beforehand and be absolutely sure that they have enough space to fit it in.
If you do have the space required for a King size mattress, the next step is to start shopping for one. In order to find the best King size mattress, you need to take a variety of factors into account, including the thickness of the mattress, how firm or soft it is to lie on, what kinds of materials were used to make it, how breathable and cool it is, and more. You also have to think about the price and maybe look out for a King mattress sale if you want to find a cheap King size mattress.
*The above shall not be considered as an expert or professional advice for any matter.