Mattress Online
A good quality mattress can make all the difference to your life, and it's so much easier to fall asleep when you've got a good quality mattress underneath you. However, shopping for mattresses isn't always easy, with confusing terminology and high prices to contend with. Mattress Online aims to simplify the process and make quality mattress more accessible for all. Our Mattress Online review will tell you all you need to know about this online UK mattress shop.

Don't Have Time? Here's a Short Summary (1-Minute Read):

Being UK-based, Mattress Online is the leading mattress retailer in the country since 2003.
What perks come with the purchase of Mattress Online?
A 1-year trial goes with your purchase of a mattress, and it is offered with a 10-year warranty.
What are the advantages of a Mattress Online mattress?
A wide range of options are available from its website, and the products they sell are high-quality. Other sleeping accessories can be purchased as well, including mattress toppers,, duvets and pillows.
What payment options does Mattress Online offer?
Your purchases can be paid via credit or debit card, PayPal, Google Pay, Apple Pay or through Klarna financing.
Does Mattress Online have good customer service?
Yes, customer service is accessible via live chat, phone, email and web form.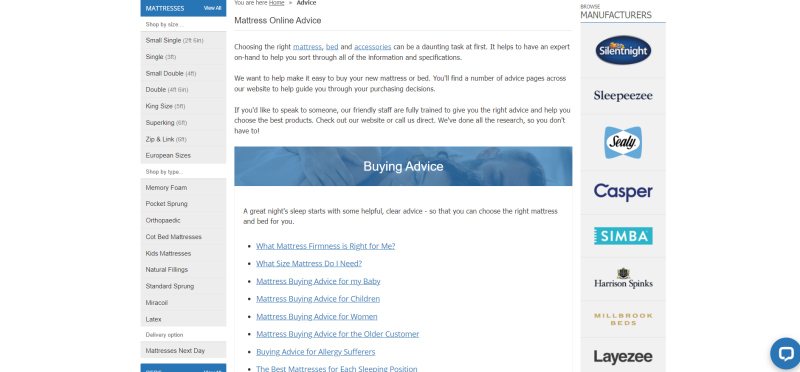 Mattresses Pros
UK-Leading Mattress Retailer Since 2003

Free delivery when you want it

Old mattress removal service

Pay later with Klarna
Mattresses Cons
Its products are similar to other popular brands.

Some customers report inconsistencies with their delivery service.
*The above shall not be considered as an expert or professional advice for any matter.