Eve
You had a pretty long day, and it's time to sleep. But, it's turning out to be a long night too. Why? Your body can't find the right spot on your mattress. This happening can become the lousy highlight of any day and a bad start for a new day. Or, your case is quite different. You share your bed with a friend or family member. But, as a light sleeper, you don't get to sleep well through the night. Someone is tossing or using the bathroom just when you get into sleep.

Don't Have Time? Here's a Short Summary (1-Minute Read):
What are the products that earned them so much credit? Eve designs comfortable mattresses, packaged in a box for easy mobility. You can move the bed without stress, unpack it, and leave it for a few hours to regain its standard shape.
There's a perfect Eve mattress for you.. If you don't like a bed that's too soft or too firm, then Eve's hybrid mattress would be your best bet. No matter the posture you lie while asleep, Eve mattress is designed to support your major point areas.
You can say goodbye to nights of swimming in your sweat.. All Eve's mattresses are designed to allow airflow through it to your body while you sleep.
Eve's got a variety of mattresses you can choose from. You can go for the natural mattress, spring mattress, or the hybrid-a combination of both, where you and your partner can't seem to agree on the type to buy.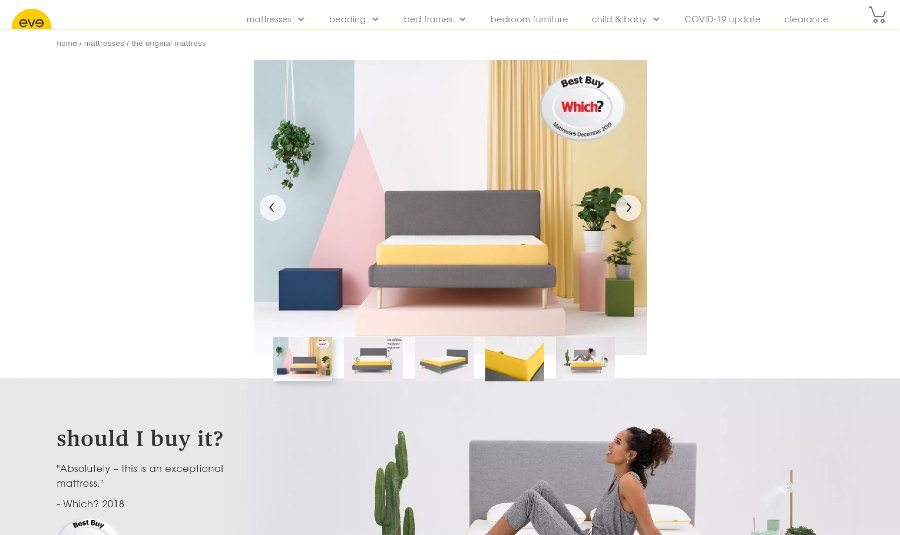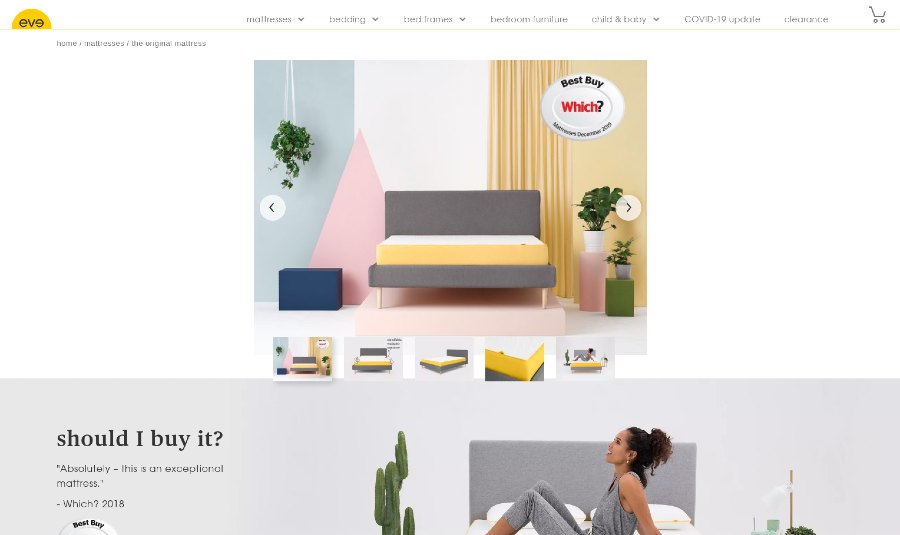 Mattresses Pros
Support for Every Type of Sleeper

100 night trial

On-time, on schedule delivery

Made in the UK
Mattresses Cons
Not very suitable for heavier people
*The above shall not be considered as an expert or professional advice for any matter.