AmeriSleep Review

Review (2023)
Special offer:
$450 Off Any Mattress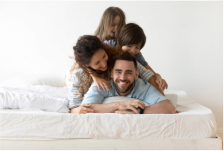 $450 Off Any Mattress
SHOP NOW
Cool, breathable mattress

Provides 100-night sleep trial

Delivers targeted support

Promotes deeper sleep
Don't Have Time? Here's a Short Summary (1-Minute Read):
Entirely new and innovative foam manufacturing process.
With hundreds of thousands of satisfied customers, Amerisleep is a brand you can put your faith in.
Amerisleep offers a wide range of mattresses.
The brand began with the creation of the AS1, but has since developed the AS2, AS3, AS4, and AS5 mattresses.
This brand is well-known for its cool, breathable mattresses.
The plant-based Bio-Pur material is far more breathable than other options like memory foam, wicking away heat and moisture to keep you cool and comfortable all through the night.
Producing top quality, highly efficient, and immensely comfortable mattresses, all at great prices.
Many people struggle to get eight peaceful hours of sleep each night, as recommended by experts. It might be due to stress, late nights, an incorrect sleep schedule, or other issues, and having an uncomfortable or unsuitable mattress is also a big factor that might be preventing you from sleeping soundly each night. Our Amerisleep Review will introduce you to one of the leading mattress brands around and perhaps help you find a mattress that can change your life. Read on to learn more.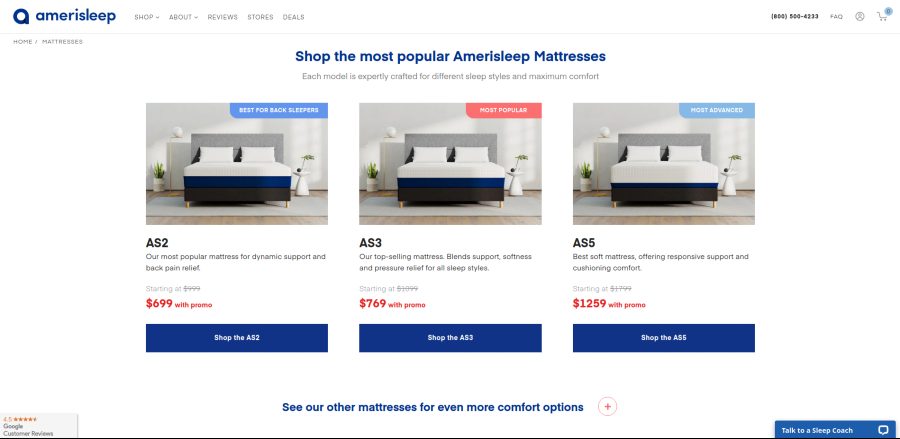 Mattresses Pros
Unbeatable Comfort for All Sleeping Styles and Body Types

Risk-free 100-night trial

20-year warranty

Free shipping & returns | no hidden fees

100-night sleep trial

20-year warranty

Free shipping
Mattresses Cons
*The above shall not be considered as an expert or professional advice for any matter.