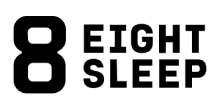 Eight Sleep is revolutionizing the mattress industry. While so many companies are focused on creating the perfect bed-in-a-box in the growing market for them, this company went one step further and created a smart bed that includes a cover with built-in sleep tracking abilities, allowing you to adjust the mattress accordingly with less guesswork involved. The mattress itself is fairly basic foam, but it does the job and then some, it would seem.
The Eight Sleep mattress system may not technically qualify as a "smart mattress", but the smart cover makes sure that you get the perfect night's sleep no matter what your sleep habits might be. There is an in-home trial and a warranty, just like most major companies offer, and even with the high-tech cover, this mattress is still quite affordable compared to other models on the market. Keep reading to learn more about this bed and what it has to offer.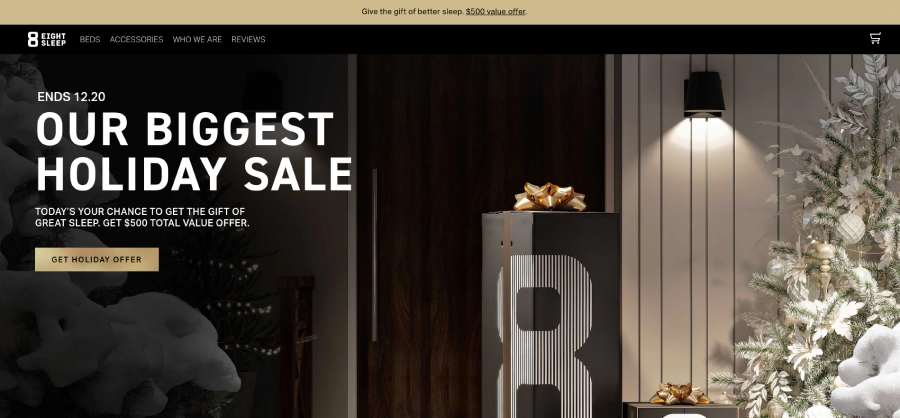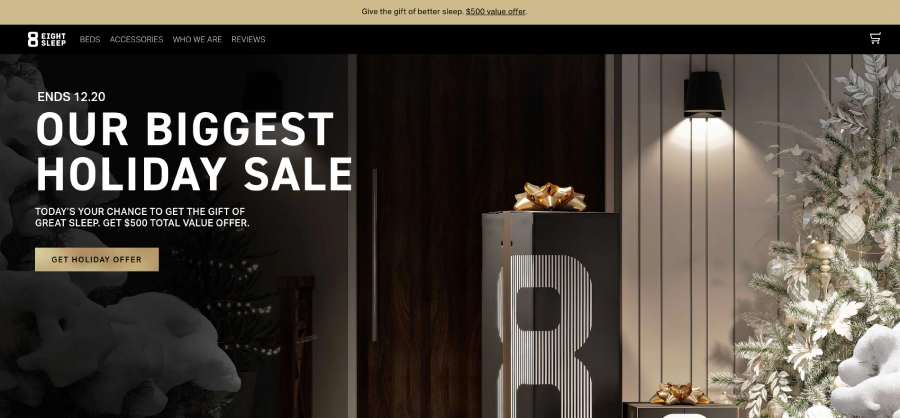 The Mattresses
The mattress itself, as previously mentioned, is just a basic 10-inch foam mattress with four layers of foam. The top layer is made of synthetic latex foam which is more responsive than polyfoam but still offers the same contouring benefits. It seems the company has taken the best and most popular features of mattresses and combined them into this one model to offer something unique under the smart cover.
The cover, of course, is the star of this review. The tracking cover is included with the purchase of every mattress from Eight Sleep. The company also sells the cover separately, since it is compatible with just about any 10-inch mattress, but it's pretty expensive on its own and makes more sense to buy as a package deal.
The layers of the bed make it softer than some memory foam models, but it doesn't provide that sinking feeling or leave you feeling stuck. The fact that the top is latex instead of memory foam means you'll get much more responsiveness when laying down and getting situated. This mattress is ideal for side sleepers but may work for just about anyone depending on their size and sleeping habits.
Of course, like most foam mattresses, this model also isn't designed for heavier individuals. They typically need the support of coils for added comfort and durability, as opposed to a plush foam that will compact over time.
Back to top

↑
Pros and Cons
Eight sleep offers warming technology that can even be set on a timer so that your bed is all toasty when you go to climb in. Unfortunately, the mattress doesn't offer cooling technology in the same way, so it may not be a great choice for hot sleepers. The price range is around the $1,000-$1,500 range depending on the size of the mattress that you choose, which isn't bad at all for a bed-in-a-box.
The smart technology is popular for those who are tech geeks and want to take advantage of all of the latest smart things that they can add to their home. Anyone can enjoy these features, however, and you might realize you're more into the sleep analytics than you thought because the technology is so advanced.
The mattress is fairly standard, and that's not truly what Eight Sleep is selling. They did choose an effective, high-quality design and construction to stand behind their smart cover, but it was never about the bed. The cover features sleep tracking, heating, and even an alarm, for those who are willing to pay for the features.
You can try this mattress in your home for 100 nights, and it will be shipped free and even picked up free of charge if you decide it's not the right fit. There is also a 10-year warranty on the mattress and cover, offering you protection for the long-term.
Back to top

↑
The Bottom Line
If you're more into the tech than the actual bed, the Eight Sleep system might be just what you need. For small to medium-sized people who are looking for a good foam mattress with something a little extra, this model delivers in a variety of ways. Of course, if you prefer a coil system or need something more heavy-duty, this bed might not be the right fit. The in-home trial is the best way to choose your perfect new mattress.
Back to top

↑
Nous recevons des revenus publicitaires des fournisseurs de service que nous classons ci-dessous.
Déclaration du publicitaire