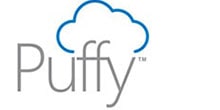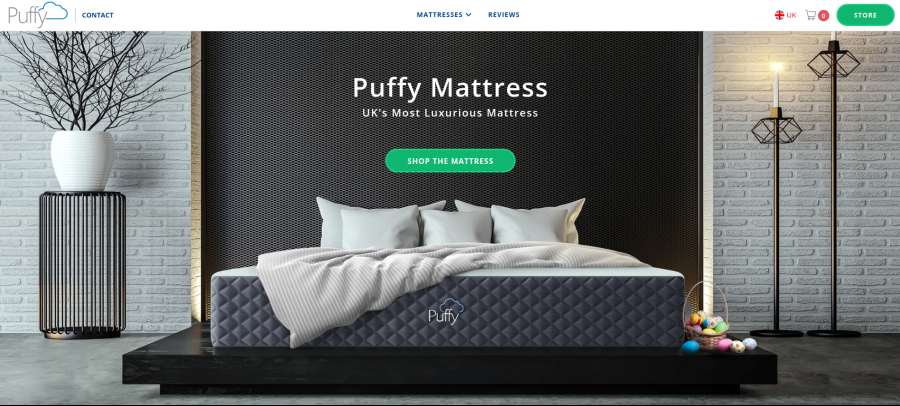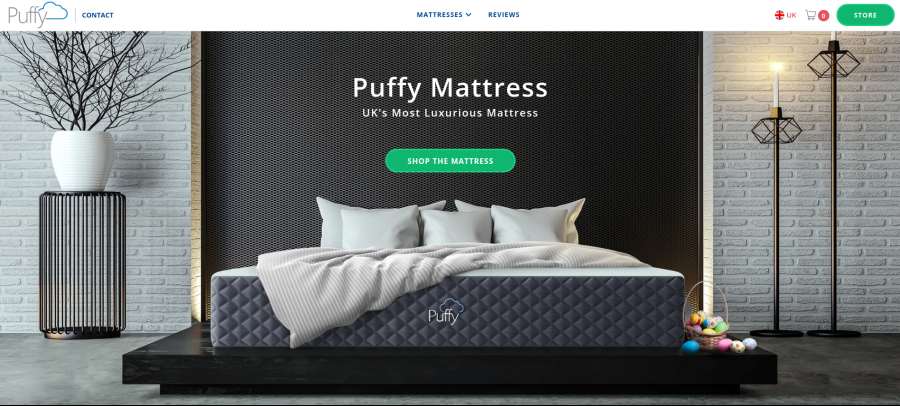 As bed-in-a-box options continue to be popular among those looking for a great new bed, Puffy has come to join the game and offer a high-quality memory foam mattress that should leave you feeling rested and refreshed every single morning. Those who enjoy a softer foam, including smaller individuals, will benefit most from this mattress, which caters to different sleeping types and offers plenty of other perks.
Choosing a mattress without trying it out can seem intimidating at first, but this guide will help you learn everything about the Puffy mattress and whether it's a good choice for your sleeping needs. Plus, like most bed-in-a-box brands, Puffy does offer an in-home trial that will allow you to sample the bed before you commit fully. They also sell bases and bedding, making it easy to enjoy one-stop shopping, as well. Keep reading to find out more about Puffy and what it offers.
The Mattresses
Puffy currently offers two different mattresses: The Original Puffy and the Puffy Lux. The Original model includes a medium-firm base with three layers of memory foam at a budget price that's less than $500. For people looking for a luxury bed-in-a-box on a budget, this could be the perfect model for the money. The mattress is designed for those under 250 pounds and will be most enjoyed by those who enjoy a softer sleeping experience.
The Puffy Lux mattress offers two more inches of thickness and another layer of foam support to create a medium firmness mattress that is a fluffier still than the original. The exclusive Body Adapting Dual Cloud Foam offers balanced support that hugs you while you sleep, providing a relaxing night for side sleepers, back sleepers, stomach sleepers, and even those who roll around in the night.
Back to top

↑
Pros and Cons
The Puffy collection is ideal for those who enjoy the feel of a full foam mattress, as opposed to coils or hybrid models. They aren't designed for heavier individuals since the surface is plush and not reinforced. The company offers free shipping and returns on all of its mattresses, making it easy to commit at least to giving it a try.
Speaking of trials, Puffy offers a 101-night in-home trial of their mattress and will deliver and pick it up at no additional cost to you. This will give you the chance to try the bed for yourself, and the company is so confident that you'll love it, they'll foot the bill for transportation if you aren't pleased.
Ellen promoted the Puffy mattress on her show in 2017, and since then it has become one of the most popular options on the market today. Puffy is available in all sizes, including Twin XL and California King, which does set it apart from other models that only offer Standard King, Queen, and Twin options or even fewer sizes to choose from.
Puffy also includes a removable, washable cover that will be sure to keep the dirt and typical mattress build-up at bay, giving you a cleaner, healthier sleeping experience. It can even be thrown in the washer, unlike some covers that have to be spot cleaned.
Back to top

↑
The Bottom Line
Puffy offers a feel that is somewhere between traditional neutral-foam and memory foam, giving a softer feel than some hybrid mattresses. Plus, the price point is great for anyone who wants a premium bed but can't afford to spend a small fortune. While some models offset their high pricing with payment plans, Puffy makes it affordable to get comfortable luxury when you want a softer mattress. With the warranty, in-home trial, and free delivery, you really can't go wrong.
Back to top

↑
*The above shall not be considered as an expert or professional advice for any matter.
Nous recevons des revenus publicitaires des fournisseurs de service que nous classons ci-dessous.
Déclaration du publicitaire