Latex For Less Review

Review (2023)
Special offer:
$600 Off All Mattresses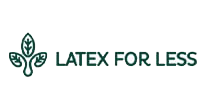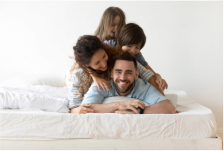 $600 Off All Mattresses
SHOP NOW
Made of natural latex

120-night trial when you buy this product

Made from eco-friendly materials

20-year warranty
Don't Have Time? Here's a Short Summary (1-Minute Read):
What is the Latex for Less mattress?
This product is made of natural latex, and it is a flippable mattress wherein you can choose the right firmness side for your sleep.
What perks come with the purchase of Latex for Less?
You can avail of a 120-night trial when you buy this product and it is offered with a 10-year warranty.
What are the advantages of the Latex for Less mattress?
It is a natural latex mattress that supports your health as well as the welfare of the planet. This product is durable and cool to sleep on.
What payment options does Latex for Less offer?
You can pay for this mattress via Shop Pay and on easy installments through bank transfer, check or debit card.
Does Latex for Less have good customer service?
Yes, customer support is accessible from 9am to 9pm PST 7 days a week via live chat, phone or email.
Experts recommend that we all get 7-8 hours of sleep each night in order to lead happy and healthy lives, but this can be a struggle for some people. Many individuals struggle with insomnia and other sleep-related issues at various points throughout their lives, but one of the things that can help you get a better night's sleep is a top-quality mattress. This review will take a look at Latex For Less, a company offering top quality latex mattresses at affordable prices.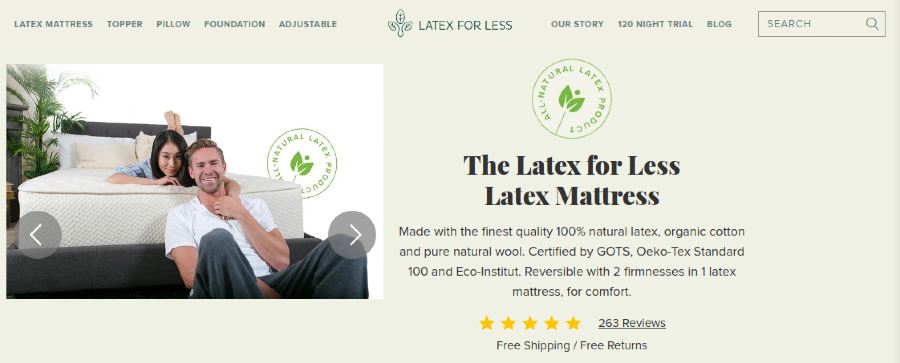 Mattresses Pros
America's Most Affordable Natural Mattress

120 night trial

20 years warranty

Free shipping
Mattresses Cons
It is not suitable for soft pressure relief and does not contour to your body.

Does not provide sufficient support for heavy sleepers.
*The above shall not be considered as an expert or professional advice for any matter.