Noa Mattress
Are you not getting a good night's sleep after a hectic day at work? Well, we deserve it, don't we? Absolutely Yes!! Is the thickness of your mattress the issue? Do you sink into the mattress so much, so you feel that the bed bottom is hitting your back? Then I have got the best mattress for you. Noa- that means "peace and comfort" as the claims- is the best mattress for you if you are thinking of buying a thick, cooling, comfortable, and durable mattress. There are many ups to this particular mattress.

Don't Have Time? Here's a Short Summary (1-Minute Read):
What is the Noa mattress?
Scoring 7 on the firmness scale, the Noa mattress is considered to be a universally-comfortable bed that is suitable for all kinds of sleeping positions and sleepers.
What perks come with the purchase of Noa?
Your purchase comes with a 100-night home trial, free and fast delivery and a 15-year warranty.
What are the advantages of the Noa mattress?
This mattress is waterproof and its firmness is adjustable. Supported by a 5-layer construction, it offers ultra-comfort and pressure-relief.
What payment options does Noa offer?
You can pay for your mattress via Visa, MasterCard and financing through Klarna.
Does Noa have good customer service?
Yes, you can contact their customer support team via live chat, phone and email.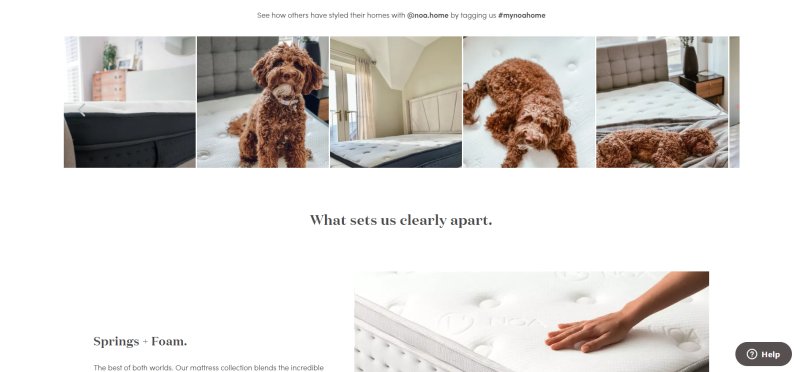 Hybrid construction
The mattress has been made with a combination of foam, cooling gel, springs, and latex (all of which are certified by standard certifying authorities). It provides comfort, heat reduction, breathability, adequate bounce, motion transfer containment, and just the perfect level of firmness for that added back support.
7-layer embedded
The mattress contains seven layers. The most special (that you will actually be in touch with) is the hand-tufted Tencel pillow top, which is super breathable and soft with hypoallergenic, antibacterial properties. It also minimises wrinkle development on the cover.
Cooling foam gel
The mattress comes equipped with a cooling foam gel that helps keep the temperature cool and comfortable to avoid overheating. This layer has been certified by REACH (Registration, Evaluation, Authorisation, and Restriction of Chemicals- an EU certification body). The whole structure of the bed is also bound by water-based adhesives that help reduce heat retention even further.
Easy payment options
In addition to the fact that Noa Mattresses are highly affordable, you can purchase at the convenience of instalment payments spanning over four weeks. However, the matter is that the features and the sense of luxury in the products Noa offer come at no extra premium.
Warranty and delivery
Noa Mattress is typically delivered within 1-10 business days free of any charge. The mattress can be returned within 120 days of delivery, so you get a reasonable duration of try-out. However, this policy is limited to 1 mattress per household. The warranty that Noa offers is excellent, spanning up to 15 from the delivery date. However, again this warranty is limited to the first owner and is non-transferable.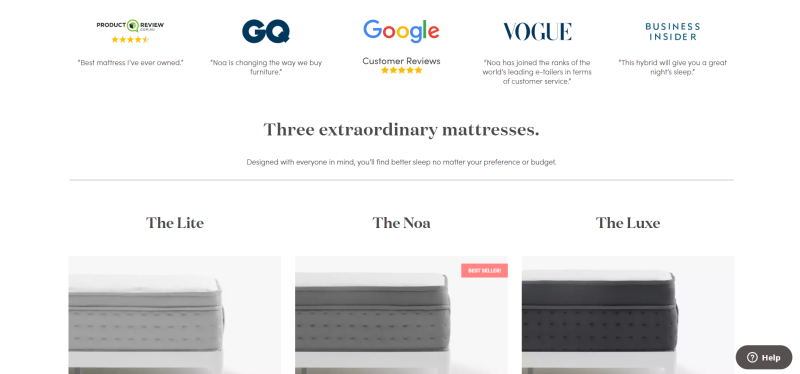 Much more on offer
In addition to mattresses, Noa offers a complete range of bedding products, furniture, and decor. The beddings range includes mattress protectors, pillowcase sets, quilts, and their covers, pillows, and sheets. The mattress range is also exhaustive, with a whole range and size options. The furniture includes various styles of beds, sofas, and home office solutions.
Free fabric swatches
Noa provides you with the option to order fabric swatches for absolutely free to help you see and feel the fabric and its suitability to your purpose. It is excellent when you buy furniture or decor all from the convenience of your home.
Free virtual consultation
Noa also offers a free, one-on-one virtual consultation to help you decide the product best suited to your requirements and preferences. You can book the consultation at your convenience as per the calendar provided. The duration of the same is 15 mins.
Despite all these excellent features, there are a few things that Noa could improve to make a broader customer base and ease for the current base as well. They are listed as below: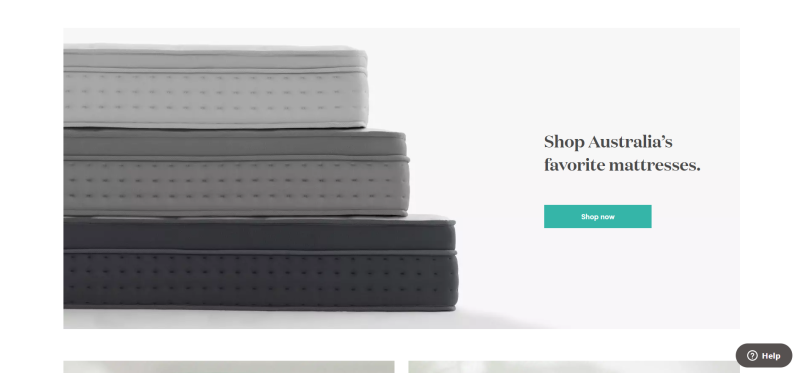 The mattress is heavy
Users have reported that the mattress is quite heavy and takes real effort to move around. Noa has recommended rotating the mattress by 180 degrees every 3-6 months. So, that can be a task.
Cleaning the mattress
Cleaning the mattress can be a real hassle as the top cover is not removable. Noa themselves has recommended investing in a mattress protector ASA you begin using the mattress to avoid any spills and dirt reaching inside the mattress.
More payment options
Noa can offer complete flexibility in payment options by making the customer choose their comfortable duration for payment of their instalments. Their competition provides as long as a year to pay the whole amount.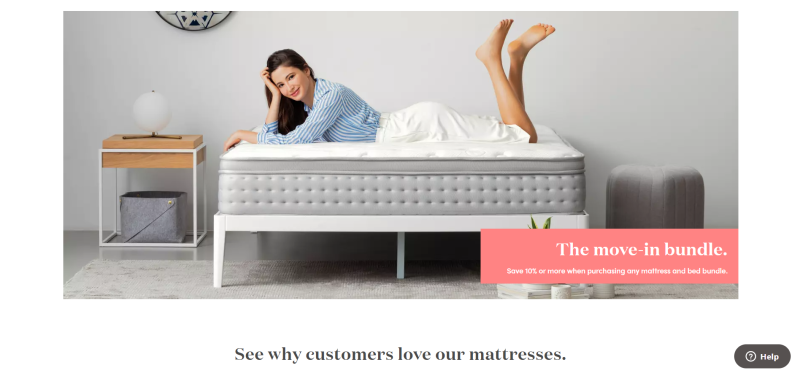 No same-day delivery
Same-day delivery option is not available for the mattress, even in metro areas, as there is no mention on their website. Their competition is also offering the same.
Conclusion
Noa Mattress is one of the best available in the market, offering an absolute luxury feeling without charging a luxury premium. They offer a perfect balance of softness and firm contact of the mattress with your body. It has helped many users with chronic back problems due to uncomfortable mattresses sleep better. There are a few drawbacks, but the pros definitely outweigh the cons in their favour. I recommend it highly.
Mattresses Pros
Free One-on-One Virtual Consultation

REACH Certified (EU equivalent of CertiPur)

Hybrid mattress with medium firmness

Free delivery, 120 night trial, 15 year warranty
Mattresses Cons
Its design is too heavy.

It is not ideal for people who prefer a very soft mattress.
*The above shall not be considered as an expert or professional advice for any matter.
We receive advertising fees from the service providers we rank below.
Advertising Disclosure