Types of Mattresses
If it's time for a new mattress, you might be overwhelmed when you first start shopping for a mattress online. There are what seem to be countless brands of mattresses, as well as a host of different types of mattresses that are available today.
You want something that's comfortable and is right for your body but navigating your way through all of those options can be difficult. To help make the process easier, you will find the most common types of mattresses below. This should help you have a better understanding of what each of these types is and what they offer.
What Type of Mattress is the Best?
The type of mattress that is best for you may not be the best for another person. Like many things in life, the mattress that you need will depend on numerous different factors. For example, your sleeping position will impact the type of mattress that is best.
If you are a back sleeper, you will likely need a medium to firm mattress that can support your upper and lower back so that you can avoid a curvature in your spine and potential back pain. But if you are a side sleeper, you may want to choose a memory foam mattress so that you don't wake up with any hip or shoulder pain. Even further, stomach sleepers may need an even firmer innerspring or hybrid mattress that will support their bodies.
Also, softer beds may not be suitable for those who are heavier weight. In fact, if you are a larger individual, you probably want a firmer mattress so that it doesn't get too saggy over time.
Even these are just a few considerations for choosing a mattress. If you need more guidance on how to choose a mattress, make sure you check out our other expert guides.
What Are All the Types of Mattresses?
There are many different types of mattresses and each one of them is suitable for different things. For example, the different types of mattresses will range from feeling soft to firm. Additionally, the different types of mattresses also will range in prices and general life spans. When you begin your mattress search, you will likely see the following types of materials mattresses:
Innerspring
Hybrid
Memory Foam
Gel-infused foam
Polyfoam
Latex
However, even within these categories, there are more types of mattresses. With this guide, you will become an expert on all the different types of mattresses is so that you can make an informed decision.
Foam Mattresses
Foam mattresses is have become increasingly popular While there are many different types of foam mattresses and some types of foam mattresses can include several types of film, each one has its pros and cons.
Memory Foam Mattresses
Memory foam mattresses were first introduced in 1991, and they have grown in popularity over the years. With these types of mattresses, your body will partially sink into the mattress and it can take the shape of your body, providing something like a cradle for you as you sleep. Once you get off the mattress, the memory foam will return to its original shape.
These mattresses are great for providing the extra cushioning that a sleeper might need or want. They work well for those who sleep on their side, as well as those who may have pain in their body and who need the extra softness. Memory foam mattresses help with properly aligning the spine, they are resistant to allergens and dust mites, and can provide pressure point relief.
These mattresses have few drawbacks. However, they do tend to retain and trap heat, which can make them less comfortable when you are sleeping in a hot room.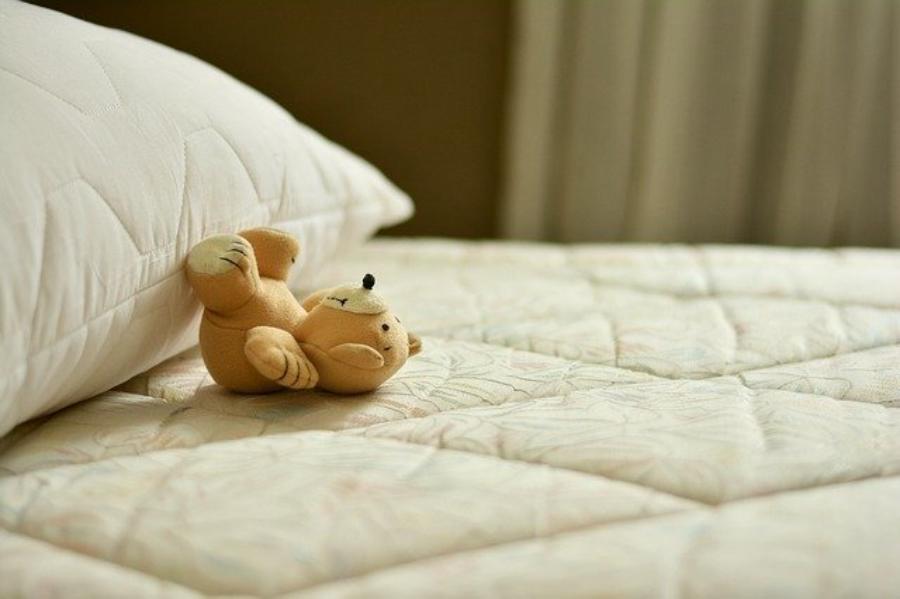 Latex mattresses are similar to memory foam in the way that they work. They are able to provide the body with the contouring and pressure point relief that is expected of memory foam. However, they have more bounce to them than the memory foam mattresses, and you will not sink as deeply into the latex.
Latex mattresses do not retain as much heat as you would get with memory foam mattresses. If heat retention was something that was stopping you from choosing memory foam, this could be the solution for you.
Another mattress option for those who do not want a bed that is going to retain heat is gel. Gel mattresses, like memory foam and latex, will conform to your body and provide the support that you need to be comfortable as you sleep.
Polyfoam mattresses are very similar to the material that is used in memory foam mattresses. There are three separate types of polyfoam mattresses, and the most expensive polyfoam is firm and is the most supportive. However, because high resiliency foam is expensive to manufacture, it does make this type of foam expensive to use in a mattress.
Pillowtop mattresses feature a layer of padding on top of the mattress. In some cases, this layer could be several inches thick. The type of material that is in the pillowtop can vary. Typically, they will contain either cotton, latex, wool, or foam, or a mix of materials. These can provide a comfortable sleeping experience with the support that you require. However, you will find that these options tend to be more costly.
These types of mattresses have been around for more than a hundred years. Because they have been around for so long, and because they tend to be affordable, they are the most common type of mattress sold.
One of the drawbacks to innerspring mattresses is that they tend to wear out sooner than other options.
Keep in mind that when you are choosing a new mattress, you want to look at more than just the type of mattress and the size. You also need to think about the firmness level of the mattress. Even amongst the options here, you can find different levels of firmness. Consider what is going to feel best for you and then find the type and brand that meets those needs.
Continuous coil mattresses are made up of long rows of flat, connected wire coils. The spring layer of these coils looks more like and intricate latticework of metal supports than a coil. Some of the advantages of a continuous coil mattress are that they're easy to transport, and they tend to live last longer because you can simply flip the mattress over to extend its lifespan.
However, these mattresses are generally of lower quality and they do not support pressure points, which means they do not support sleeping positions as well as other mattresses.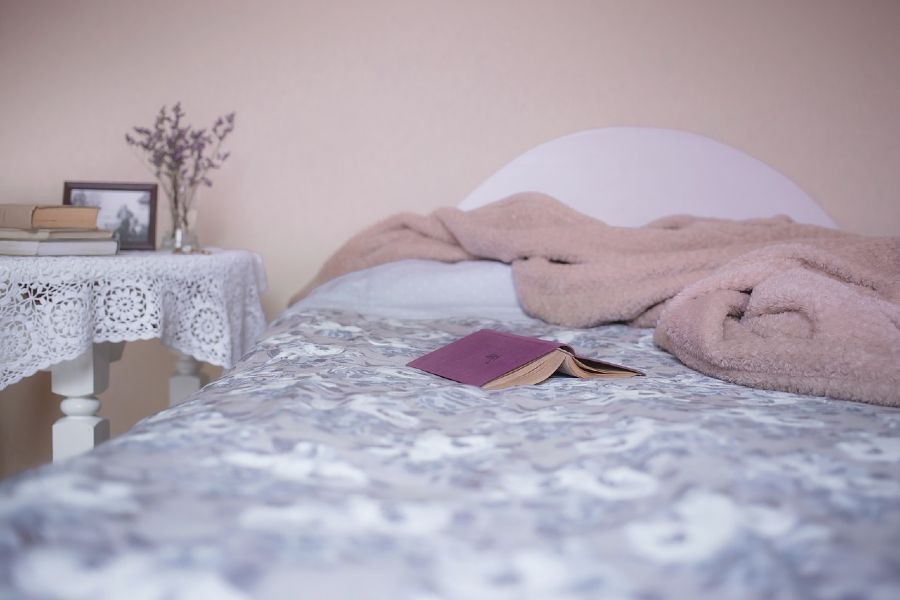 Bonnell mattresses are also called open coil mattresses and are the oldest version of all the innerspring mattresses. This type of mattress is built with coils that are shaped like hourglasses which are placed evenly throughout the entire mattress and are connected by several small coils. While Bonnell mattresses have better localized support than other types of innerspring mattresses, they are less durable.
Offset mattresses are an improved version of the Bonnell mattress. This type of mattress features cylindrical coils that are much more sustainable. Of course, because these are the best types of innerspring mattresses, they are the most expensive.
With a pocketed coil mattress, each spring is individually wrapped in a fabric pocket. These pockets help absorb pressure without the need to distribute the weight to the surrounding springs. Because of this, pocketed coil mattresses will absorb motion better than other types of coils. As a result, this type of mattress is the best for contouring pressure points.
Hybrid mattresses generally include layers of both coil springs and foam. For this reason, hybrid mattresses are generally good for those who cannot decide between spring and foam mattresses. Additionally, hybrid mattresses are the best choice for couples because this type of mattress can support both firm and soft options.
While hybrid mattresses can be expensive and don't absorb motion as well as foam mattresses, this mattress often feels softer than springs. So, Sleepers won't feel as though they are sinking like they would in a foam mattress. Additionally, hybrid mattresses can offer relief for pressure points without compromising back support. Finally, this type of mattress is also great for regulating temperature so that you won't feel too hot or cold as you're sleeping.
Alternative Mattress Types
Along with the typical types of mattresses, there are many alternative mattress types. So if you are uncertain if you want a foam, innerspring, or hybrid mattress, you may want to consider some alternative options.
Adjustable Bed Mattresses
Adjustable beds allow the sleeper to prop up their head or feet to enhance circulation, increase comfort, and further customize sleep experiences. The good news is that all types of mattresses can be used as adjustable beds. The best way to buy an adjustable bed is to buy the frame and mattress from the same company to ensure that they work with each other.
Futon mattresses are great for small spaces because they are generally a couch that can transform into a bed. The good news is that futons have come a long way over the years, and they are now offered in mattresses that provide significantly more comfort and support.
While many people think that waterbeds are thing of the past, people have been sleeping on water-filled mattresses is for thousands of years. Even though these are not the most popular beds on the market today, waterbeds can be good for relieving pressure on certain body parts and the water can even be heated for a therapeutic effect.
However, the downsides of water bad bed are fairly obvious. Not only are these difficult to set up, but they are incredibly heavy and have a high potential for leaks.
Even though air mattresses are commonly thought to only be used for short-term periods such as camping, travel, and when company comes over, they can be surprisingly comfortable. Because you are simply imputing air into the mattress, these types of mattresses can be very accommodating and customizable.
Every mattress should have a mattress topper. The mattress topper is generally added to increase the comfort of a mattress. You should think of your mattress topper as the pillow that ensures a comfortable night sleep. While the mattress is generally bought for structural support, mattress toppers are all about comfort.
Final Thoughts
Now that you know all about the different types of mattresses, it's time to start shopping. Of course, you could spend hours on the internet trying to find the right mattress, but instead use our expert guides to help you find the best brands available on the market. Make sure you check out our guides to the top 10 best mattresses available today.
*The above shall not be considered as an expert or professional advice for any matter.

We receive advertising fees from the service providers we rank below.
Advertising Disclosure