Best Mattress for Heavy People
For users in
-
The best customer service
The best prices for of a mattress
Online retailers have some of the best-discounted prices
One of the most important things to know when shopping for a mattress is how to choose one that works for you. You need to think about your circumstances and choose a mattress accordingly; you can't always simply select one that has been recommended or has many good reviews online, as it might not be suitable for your body type. Heavier people need to be extra careful when shopping for mattresses, as many softer foam mattresses just don't offer the level of support they need.
This guide will look at how to find the best mattress for heavy people and what sort of features you should look for that caters to your needs. First of all, let's underline that your weight is a significant factor when it comes to buying a new mattress, and the same is valid for lightweight people. It impacts the sort of materials you should be looking for and what features to pay attention to when reading through reviews.
So, where do we start? Well, let's look at what we mean by "heavy," as everyone has their own definition. When it comes to mattresses, if you're looking for the best online mattress for a heavy person, you can generally assume that "heavy" refers to anyone at around 200 lbs or above.
What Should a Heavy Person Think About When Buying a Mattress?
When you were mattress shopping, there are a lot of factors to consider. Below, we have outlined the areas you should consider before making the final mattress purchase.
If you want a mattress for heavy people you can use for years to come, it needs to be made from top-quality materials. If it's a low-quality mattress, it will sag and fail to provide the support you need and may have to be replaced within just a couple of years. In terms of the actual materials, remember that memory foam, while popular, is quite soft and sags easily, so you'll need a mattress with a solid and sturdy layer of support foam to provide pressure relief.
We also recommend looking for mattresses with high levels of breathability. Ideally, it helps to have at least some kind of cooling layer or temperature controlling material, as this will help the bed stay dry and odor-free all through the night.
Sweating all night long is uncomfortable, particularly in the summer months when the nights are not so cool. Spending a little extra money on a gel mattress or a mattress topper that absorbs and releases heat easily may be well worth the investment.
What Thickness of Mattress is Best for Heavier Sleepers?
Don't forget about the thickness, as heavier people prefer mattresses on the thicker side (12″ or more). You should also focus on a mattress with solid motion isolation if you don't want to bother your partner or be disturbed by them when you sleep.
The Size of the Mattress Matters
For a larger individual, the size of the mattress truly does matter. Whether you are sleeping alone or with a partner, choose a large enough mattress to support your sleeping position and allow you to spread out. Especially if you were sleeping with a partner, you would want to choose a larger mattress, such as a king, queen, or oversize mattress, so that the both of you have space.
If you do not have enough space to support your sleeping position, you are more likely to wake up feeling restless and wake up with body aches and pains. So, make sure you choose a mattress that is large enough for you to feel comfortable.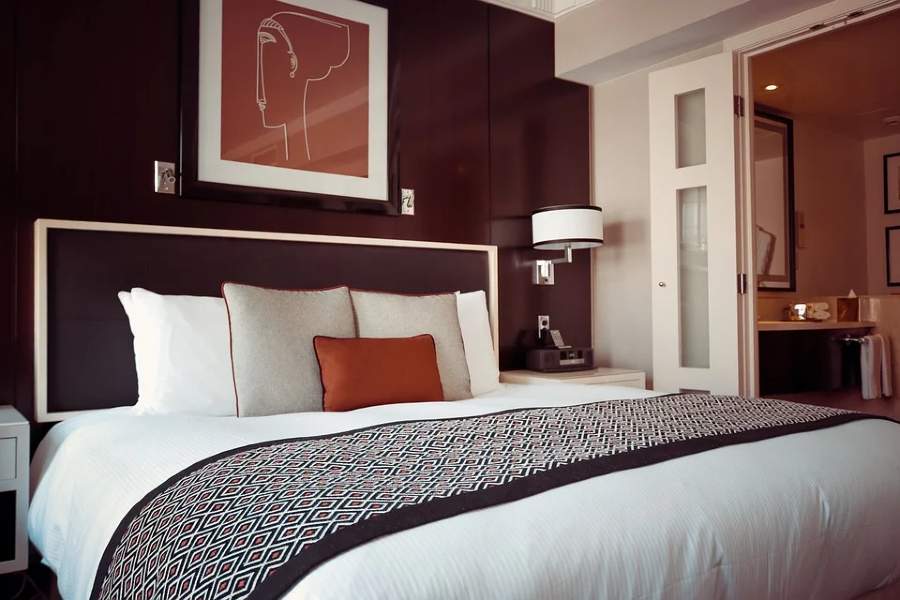 The Length of The Mattress Could Be Life-Changing
While the standard mattress length is 80 inches long, this length is not suitable for all individuals. Whether you are a tall person or prefer to sleep lower on the mattress, choosing a mattress labeled extra-long may be life-changing.
No one wants to deal with arms and legs falling over the side of a mattress. For that reason, spending a little more money for a mattress that is longer may be well worth the cash. Generally, the extra length that extra-long beds can add as much as 4 to 6 extra inches of sleeping space.
For anyone buying a new mattress, be sure to set your budget and stick with it. Depending on your preferences, purchasing a new mattress can be expensive. Of course, we all want the highest quality mattress that will best support our sleeping position. However, you may find that you have to compromise to get the right size mattress.
If you are a larger person, spending the money to get a quality mattress but forgoing the correct size may not be the most comfortable choice. You may want to go with a bed from a more affordable site or wait for a mattress sale. Luckily, many of our top brands offer multiple deals each year, and many will offer coupons or discounts that can lower the overall cost.
Consider Your Sleeping Position
When looking for a new mattress, your sleeping position is one of the most critical factors that must be considered. This is because your sleeping position puts pressure on specific points of your body. For example, a side sleeper will have pressure points on their shoulders and hips, but a back or stomach sleeper will have pressure points on their upper and lower back.
Our other articles go into more detail about the specifics of buying a new mattress that caters to different sleeping positions. Make sure you check those out before you make your final mattress decision.
Aches and Pains Could Mean Something
No one wants to wake up with aches and pains. After spending so much money buying a new mattress, having a restless night's sleep that leaves you restless and sore is not ideal.
Aches and pains could mean that your mattress does not support specific parts of your body or that the mattress is too soft or too firm. For example, if you sleep on your side and have pains in your shoulder or hip, it may mean that your mattress is too soft or too firm. To avoid this, figure out exactly where your aches and pains are so you can find the mattress that best supports your body.
Top Mattresses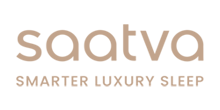 America's Best-Selling Online Luxury Innerspring

365-night home trial & lifetime warranty

3" Euro pillow top

Back and joint pain relief

365-night home trial

Lifetime warranty

Free shipping

BEST VALUE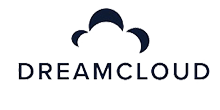 Luxury Hybrid Mattress with Premium Memory Foam & Pocketed Coils

365 night sleep trial & lifetime warranty

Financing available - as low as 0% APR with Affirm

Free shipping and returns

365 night home trial

Lifetime warranty

Free shipping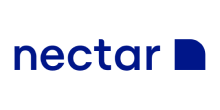 Most Comfortable Memory Foam Mattress

365-night trial | free delivery | forever warranty

Award winning mattresses to suit every type of sleeper

Monthly payment options available with Affirm

365 night sleep trial

Financing available

Free shipping
Is a Memory Foam Mattress Good for a Heavy Person?
Memory foam is a popular mattress material that many buyers are drawn to. This type of mattress does offer a firm and plush support system that can support a heavier individual. But, the support may come with a cost.
Many heavier individuals have reported that memory foam mattresses are too warm because they do not release heat well. That being said, you may find that sleeping on a memory foam mattress is warmer than other types of mattresses. The same can be said from memory foam mattress toppers, but the toppers are at least a little cooler.
For an individual who wants to have a relaxed and sweatless night's sleep, it may be best to go with a gel mattress or other type of mattress designed to release heat.
Do Mattresses Have Weight Limits?
Before you make the final purchase of a new mattress, you always want to read the fine print to ensure that that mattress is right for you. This is because mattress companies often offer warranties, sleep trails and even recommend certain mattress features, such as the weight limit.
Typically, mattresses do have a weight limit. If you are a heavier person and want a mattress that offers lasting comfort and support, look at mattress weight limits to ensure the mattress you are buying supports your weight.
Generally, most conventional mattresses are designed to support individuals who weigh up to 250 pounds. Mattress sizes designed to support two separate sleepers, such as king size and queen size beds, are generally designed to support up to 500 total pounds.
Because there are individuals who weigh over the 250-pound limit, there is a growing market for mattresses to support larger individuals. To figure out if a mattress can support your weight, make sure you go to the retailer's website and look for the weight specifications of that mattress. Typically, you can find this under the model information on their website. If you are still having trouble finding information about the mattress weight limit, it's best to contact that company's customer support line.
Final Thoughts
There are many factors to consider when buying a new mattress. If you are a heavier person, have aches and pains, or need to support a particular sleeping position, finding a new mattress can be difficult. But, it doesn't have to be.
Our expert mattress reviewers have crafted detailed mattress guides that discuss the quality, affordability, and customer care of the best online mattress retailers on the market. Instead of spending hours researching mattresses online, check out our expert guides that detail everything you need to know about buying a new mattress.
*The above shall not be considered as expert or professional advice for any matter. The information in this article has been derived from popular mattress companies and other experts. The information that you learn from this article should be taken as an expert opinion but not medical advice.