Does It Make Sense Buying a Mattress Online?
For users in
-
The best customer service
The best prices for of a mattress
Online retailers have some of the best-discounted prices
Today, you can buy nearly anything on the Internet and have it shipped right to your door. However, there are some products that people are still hesitant to buy online, and mattresses are one of them.
A mattress tends to be a pricey purchase when compared with buying a pair of shorts or a book online, so they want to be sure that they are getting what they paid for. Some worry that they will be scammed out of their hard-earned money and others worry that they will get a mattress that they don't like.
Fortunately, there are protections in place, and you can make sure that you are buying wisely before you make a purchase. In this article, we'll guide you through the steps towards finding the right mattress online for you and why it might be easier than you think.
Is It Safe to Buy a Mattress Online?
It is perfectly safe to buy a mattress online. In fact, it may even have a better experience shopping for a mattress online than in person. Not only do consumers typically save about 15% when they buy a mattress online, but the mattresses will often have better materials, are more durable, and have lasting comfort that is generally better than those bought in stores.
Typically, these mail order mattresses come with a trial period that is generally about 100 days long but can last up to a year. This is especially important if you live in an area that experiences multiple seasons because sometimes mattresses can feel different in the winter than in the summer when it's warm.
Is It Better to Buy a Mattress Online or In-Store?
Traditionally, if you wanted to buy a mattress you would go to a mattress store, try a bunch of mattresses, and pick the one that you liked the best on the spot. While this is not a bad way to buy a mattress, it may be starting to lose popularity.
In fact, online shopping for a mattress is becoming increasingly popular and it may soon become the best way to buy a mattress.
Generally, the only areas that are better when buying a mattress in person are the fact that you will generally get full-service delivery and have the opportunity for your older mattress to be taken away when your new one gets delivered. Other than that, there really is no difference between buying a mattress online versus in-store. And, there is a good chance that buying your mattress online will actually be better and more convenient.
Top Mattresses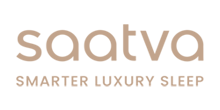 America's Best-Selling Online Luxury Innerspring

365-night home trial & lifetime warranty

3" Euro pillow top

Back and joint pain relief

365-night home trial

Lifetime warranty

Free shipping

BEST VALUE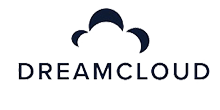 Luxury Hybrid Mattress with Premium Memory Foam & Pocketed Coils

365 night sleep trial & lifetime warranty

Financing available - as low as 0% APR with Affirm

Free shipping and returns

365 night home trial

Lifetime warranty

Free shipping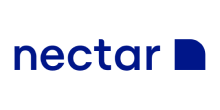 Most Comfortable Memory Foam Mattress

365-night trial | free delivery | forever warranty

Award winning mattresses to suit every type of sleeper

Monthly payment options available with Affirm

365 night sleep trial

Financing available

Free shipping
Satisfaction with Purchase
There is really no difference in satisfaction level between customers who buy mattresses online and those who buy mattresses in person. In fact, there is a good chance that you will be just as happy with the mattress you bought online as the one that you bought in person according to recent customer satisfaction studies.
Mattress Quality
While you would think that there would be no difference between the quality of the mattress available online versus in person, there is a notable difference in quality. The mattresses that are bought online typically have better specifications, are made from better materials, rate better for durability, and guarantee long-term comfort.
Full-Service Delivery
While you may get full-service delivery by having your mattress completely installed if you buy a mattress in a store, most online retailers will only deliver your mattress to your front door. Unless you pay an extra fee to have your mattress installed, you will be in charge of getting your mattress to your bedroom.
While this may be a possibility for some people, not everyone can carry a large and heavy mattress up flights of stairs or even across the hall to a bedroom. It should be noted, however, that there will be opportunities to pay extra to have a mattress installed if you buy it online. Or, you could simply have a family member come and help.
Try Before You Buy
If you buy a mattress online, you cannot try it before you buy it. However, this is why most online mattress retailers will offer a trial period so that you can try out the mattress and receive a full refund if you are not completely satisfied. Alternatively, if you buy your mattress at a store you can try out dozens of different mattresses before you make your decision.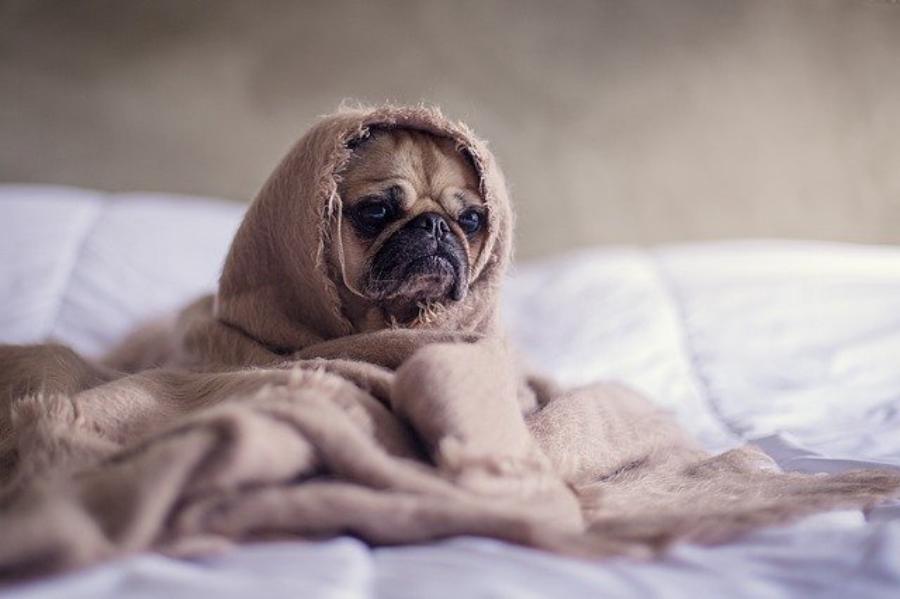 Old Mattress Removal
Online mattress retailers do not often offer old mattress removal. Either you will have to arrange for your mattress to be removed yourself, sell it, move it to a different room, or give it to a family member to get rid of it. Most in-store mattress retailers, however, will offer old mattress take away when they come to drop off your new mattress.
Ease of Return
Depending on where you buy your mattress, the ease of return can be easy or difficult for both in-store or online purchases. If you are trying to return your mattress after the trial period is over for an online purchase, it may be difficult to receive a full refund. If you are worried about returns, make sure you ask a customer service agent before making your purchase.
Shopping Convenience
Buying your mattress online is the most convenient way to shop. Instead of having to spend an hour or more at a store to pick the perfect mattress, you can shop for your mattress from the comfort of your own home.
No Sales Pressure
If you go to a mattress store you will likely run into a salesperson who is working hard to try to sell you a mattress. While some people like the personal assistance and look for it, others would rather try mattresses in peace. So if you are looking for a way to buy a mattress with no pressure from a salesperson, opt for shopping online for your mattress.
Trying a Mattress In Store May Not Make a Huge Difference
While it may seem that buying a mattress in-store is the best option because you can try out the mattress, it might not make as big of a difference as you think. In fact, there is a good chance that the mattress that you tried in the store will feel remarkably different when it's delivered to your home. This is because mattresses may feel different due to slight inconsistencies between materials and the way the mattress is made.
Also, simply laying on a mattress for a minute or two will not give you significant insight into how that mattress will feel after a few nights. In fact, the best way to figure out if a mattress is right for you is to try it for at least a month if not more. This is why it's good to look for a mattress company that offers a trial period so that you can try out the mattress risk-free.
How Do I Choose a Mattress Online?
While people traditionally went to stores to buy their new mattresses, increasingly more people are choosing to buy their mattresses online. Now that you know it's not only perfectly safe and convenient to buy a mattress online, it's time to figure out how you to go about choosing a mattress from an online store.
As always, and the most important factors have to do with your own personal preferences. To help you choose a mattress in general, make sure you check out our other guides for in-depth guidance on how to choose the best mattress for your body type, sleep position, and preferences.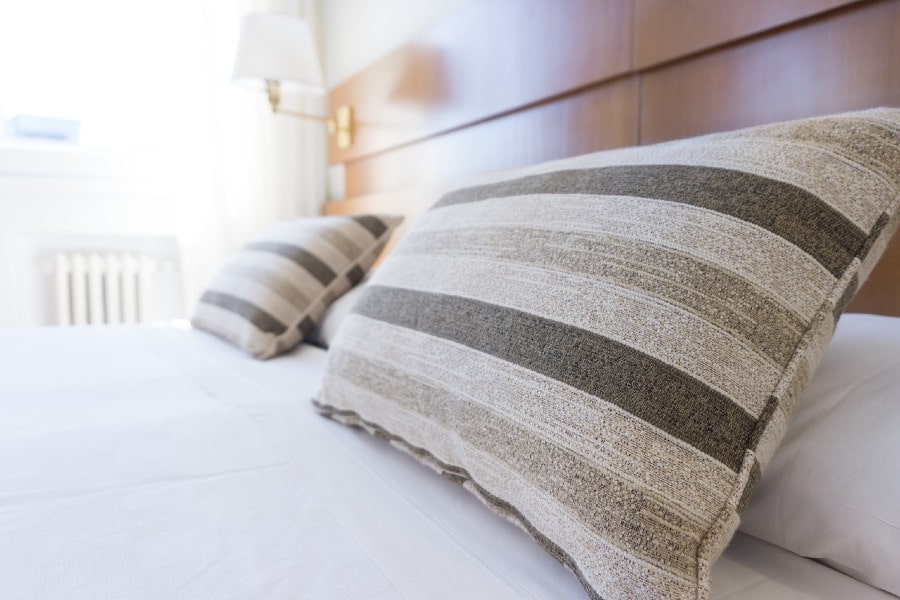 Know What's Right for You
The perfect mattress for one person might not be the perfect mattress for you. Everyone has different requirements when it comes to things like the firmness and the materials from which it is made. You also have to think about your budget when you are choosing a mattress. If you know what you need, you will find that it is much easier to narrow down your choices.
Do Your Research
Once you have a good idea of what you need from a mattress, you can research the different options available. There are memory foam, innerspring, latex, pillowtop, and gel mattresses. Each of these different types of mattresses will have its own pros and cons. It is important that you understand what each of these types will be able to offer before you make your choice.
Buying Online Provides a Lot of Variety
One of the biggest benefits of buying a mattress online is all of the available. If you were buying in a showroom, there are only so many mattresses that they can show and store. Buying online will open up far more possibilities and options. This makes it easier for you to find a great mattress that will provide you with a good night's rest.
Buy the Mattress from a Reputable Seller
Of course, this isn't to say that there aren't any potential problems with buying online. You have to make sure that you research the seller to ensure that they are reliable and that they provide quality products and customer service. Understand the seller's policies and make sure that you are getting the right product before you buy it. Take some time to look at some reviews that the seller has to give you a better understanding of what other customers like you think about the company.
The Problems with Buying a Mattress in Person
You can see that buying a mattress online is certainly possible, and it can provide you with a wide array of choices. When you are buying a mattress in person, there are a number of issues with which you have to contend. The mattresses that you see on a showroom floor, for example, are not brand new. They have likely been tested by countless other people before you. In addition, it's difficult to actually feel comfortable when you are testing out a mattress in a showroom. There are countless distractions, and you aren't really able to get a good sense of whether the mattress is right for you or not. Buying in person can be a hassle, while you can shop online any time, day or night.
Buying a mattress online makes sense when you take the time to choose a great seller and you are certain of what you want. You will also find that many of the online sellers will have a generous return policy if you find that you've made a mistake with the mattress you chose.
Final Thoughts
Making big and important purchases online is no easy task. Because you're likely going to spend so much money on your new mattress, you want to be certain that the mattress is going to be right for you. Luckily, many online mattress companies offer money-back guarantees or trial periods. For the most part, these online companies will give you the chance to try out your new mattress risk-free.
Although it might be inconvenient to have to return to the mattress, you can at least rest easy knowing that it is an option. Even though not every company may offer to do this, you may want to look for a company that does offer that trial period.
Now that you're well-prepared to shop for a mattress online it's time to start researching the best companies on the market. Check out our expert guides to get all the information you need to know about your new mattress.
*The above shall not be considered as an expert or professional advice for any matter.