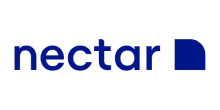 Nectar has been providing comfortable beds since launching in 2017. They've quickly become one of the most popular sellers of bed-in-a-box mattresses – available today. The biggest highlights of their mattresses are their affordability and quality.
Unlike some luxury bed-in-a-box brands, Nectar offers two high-quality mattress options. And, they do sell bases and bedding, as well.
The Nectar mattresses come in a variety of sizes and can be purchased at a number of different websites online – in addition to buying direct. The company also offers a White Glove Service for a fee, but delivery may take longer as a result of choosing this option. With a lifetime warranty that is hard to beat, people who enjoy the features and firmness can definitely add either of Nectar's two mattresses to their list.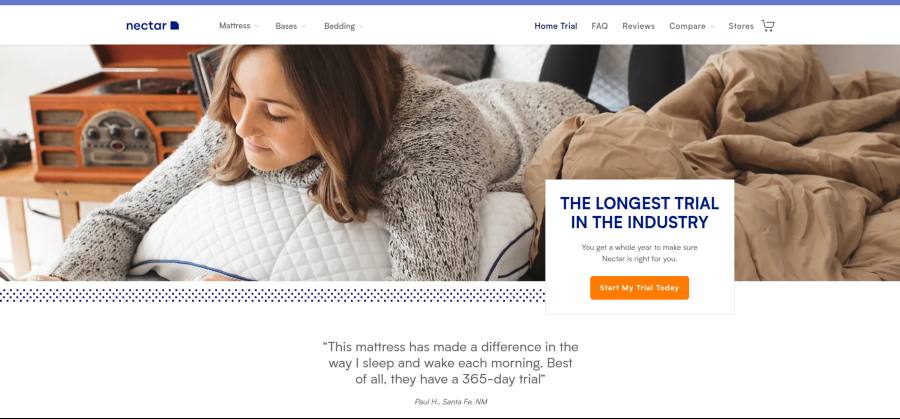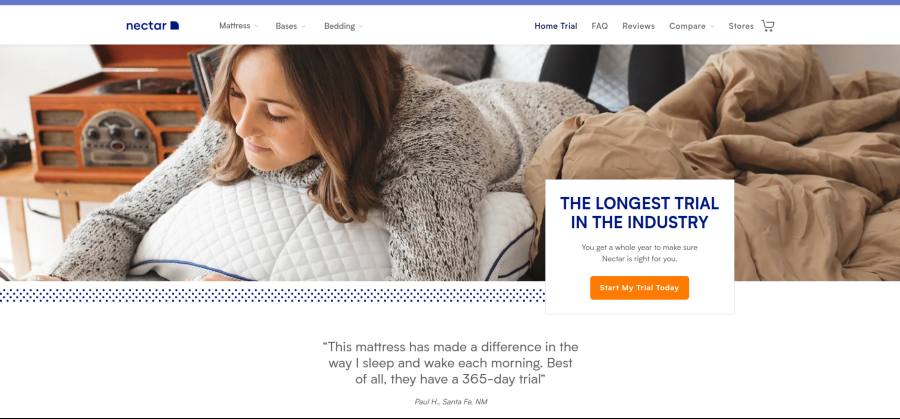 The Mattresses
Nectar are renowned for their two premium mattresses. So, if it's quality you want then Nectar are hard to beat! Think about it, you can buy a mattress online from plenty of different stores. However, you will have to search hard to find a quality mattress that matches up to either of Nectar's two mattresses!
This structure offers a medium firmness on any base, and may not be soft enough for some people who like a "sink in" feeling in their mattress. When shipped the mattress will arrive in a box from FedEx, including a protective cover and handles for easy moving and setup.
The mattress, like most memory foam, is great at motion isolation. It also offers edge support with a thicker foam layer, even though there is no reinforced edge. The gel in the mattress helps keep things cool all night long and the sturdy, conforming foam allows you to settle into the perfect spot for a restful night's sleep.
Back to top

↑
Pros and Cons
Nectar is another company that is leading the way in customer service with online mattress shopping, offering a "Forever Warranty" and free shipping and returns for every customer. There is also a free trial that gives people a full 365 nights to try the mattress before they have to decide how they like it.
The biggest strike against Nectar right now is that they don't have a lot of long-term reputability. Since the mattress just launched a couple of years ago, there isn't much information about the actual longevity of the mattress or whether the company's reputation will stand up in 10 years the same way it does now. Still, the reviews are good and with the year-long trial option, it may not hurt to give it a try.
Back to top

↑
The Bottom Line
Don't just take our word for it! You will see plenty of 5-star reviews for Nectar's products online. It's safe to say: once you try a Nectar mattress, you probably will stick with this brand for life! Premium and comfortable mattresses, at affordable prices. What more could you want, right?
Back to top

↑
*The above shall not be considered as an expert or professional advice for any matter.
Nous recevons des revenus publicitaires des fournisseurs de service que nous classons ci-dessous.
Déclaration du publicitaire