Things to Look for When Buying a Mattress
For users in
-
The best customer service
The best prices for of a mattress
Online retailers have some of the best-discounted prices
Buying a new mattress can be a lot of work. With so many options available, you need to be sure you are making the right choice for your needs. Below, you will find our recommendations for what you need to consider before buying a mattress.
How Do I Know If I Need a New Mattress?
When considering whether or not you need to buy a new mattress, the first thing you need to consider is the age of your current mattress. The age of your mattress plays a huge role in determining whether or not it's time for a new one .Typically, we recommend replacing any mattress that is over 8 years old. But this rule isn't hard science as the type of materials your mattress is made out of can last longer than others. Here's a quick reference for materials used in a mattress and the age when they should be replaced.
Latex: replace after 12 years.
Memory foam: replace after 10 years.
Hybrid: replace after 10 years.
Innerspring: replace after eight years.
Pillow top: replace after seven years.
While these timeframes are just suggestions, your mattress may need to be replaced sooner or later depending on the wear and tear as well as how often people use it. For example, a mattress set in a guest room that is only used a couple times a year may not need to be replaced as often. But the mattress that you sleep on every single night will likely need to be replaced around the recommended time frame.
What Should I Look for When Buying a Mattress?
When buying a mattress, there are several things that you want to keep in mind. To help you figure out determine which is the best mattress for you, we've outlined all the factors you should to consider before you commit to buying a mattress.
Check the Specifications of the Mattress
When it comes to the specifications of the mattress, you will need to make sure that it will fit your frame. If you have been sleeping in a smaller bed, it this can be the perfect time upgrade to a larger mattress. Just make sure that you also get a frame that will be able to accommodate it.
You should also consider the overall thickness of the mattress. Some mattresses, such as pillowtop mattresses, might be thicker than you realized. If you want to stay a little closer to the ground, a large pillowtop on top of your frame might not be the best choice. Always check the full specifications of the mattress to be sure it's the best choice for your needs.
Don't Look for the One Mattress That Claims to Be Best For Everyone
Even if your best friend claims they just bought a mattress that changed their life, it may not be the best mattress for you. Because your sleeping position, weight, and personal preferences will be different then than someone else, there is a good chance that the best mattress for another person is not necessarily the best mattress for you.
Before you commit to a new mattress, make sure to research and evaluate which mattress will be the best for your sleeping position, body type, and budget.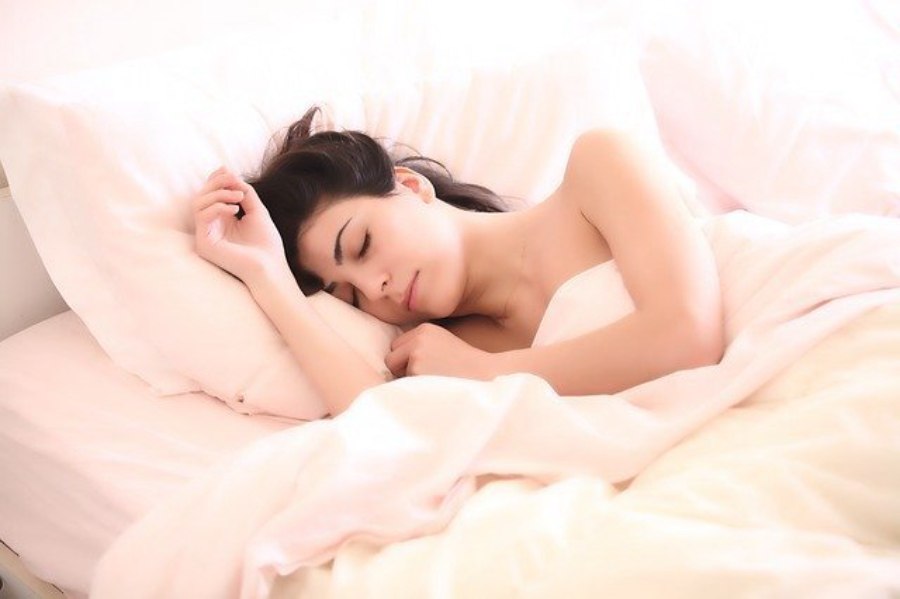 Read Customer Reviews
One of the best ways to learn about a mattress is to read customer reviews. When people are satisfied or dissatisfied with a product, they often leave honest reviews that will give you key insight into the quality of a mattress and whether it will live up to your expectations.
Consider Your Budget
Your budget will play a significant role in determining which mattress is best for you. There are hundreds of different kinds of mattresses on the market at many different price points. Naturally, the best mattress will probably be a little more expensive, however, that doesn't mean that you need to compromise and get a low-quality mattress.
Even if you do not have a large budget, you can still get a great mattress. Either you can spend a little more time saving up for a better mattress, or you could simply go with a smaller one for now and upgrade later on.
Memory Foam is Not Always Superior
Many people will claim that memory foam is the superior mattress material. While it can be comfortable to sleep on, not everyone is in love with memory foam. In fact, memory foam is often ho,t and some types of foam come with a rather unpleasant smell. Additionally, memory foam may leave body indentations that are nearly impossible to get rid of.
Coils Are Common, But Not Always the Best
While innerspring and coil mattresses are some of the most common and affordable mattresses, they are not necessarily the best. Generally, innerspring beds will begin to sag over time, and they are often prone to trapping allergens. Additionally, these beds are often noisy and have a bouncing effect that most people find uncomfortable.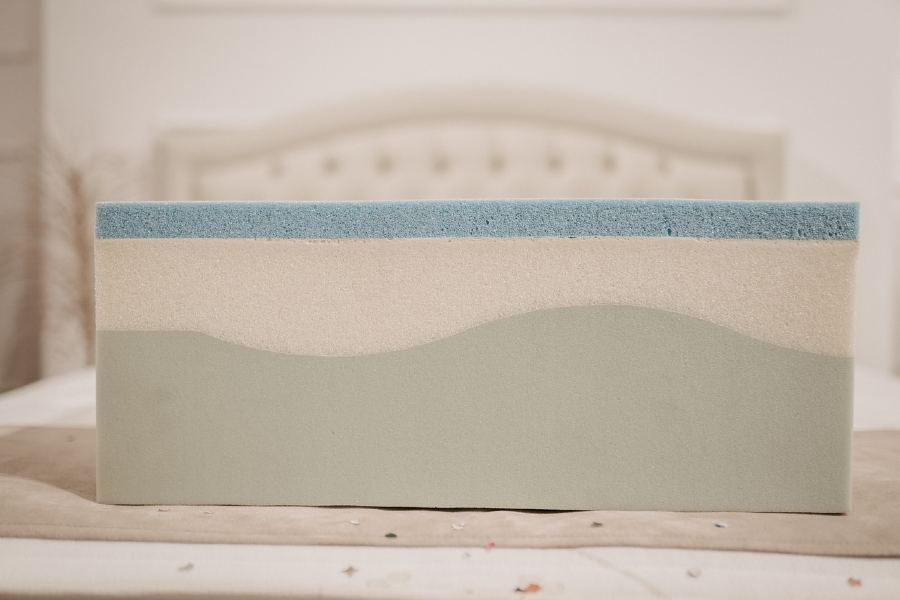 Brand Does Matter
There are many reasons why some brands are better known than others. When you are shopping for a mattress, look for the most trusted brands that have quality products and great customer support.
Luckily, we have already done this for you. Instead of having to spend a significant amount of time researching the best mattresses online, you can simply check out our expert mattress reviews.
Understand the Materials You Are Considering
When you start to shop online for a mattress, you will find that mattresses are made from a range of materials and in many different styles. While you don't have to become an expert in the various types of materials that are used, you will want to familiarize yourself with them, so that you know what you are getting. Learn the differences between innerspring mattresses memory foam, gel, and latex. Different materials tend to have different properties and costs associated with them, and this can factor into what you ultimately choose.
Innerspring coils, for example, tend to be a more affordable option, and they can provide a nice degree of firmness. Memory foam, on the other hand, will allow you to sink into the material.
What's the Firmness Level?
It is also a good idea to get an understanding of the firmness level of the mattress. Keep in mind that the firmness level can sometimes vary, but there are generally four different levels – soft, medium-soft, medium-firm, and firm. Those who are lightweight will often find that soft and medium-soft mattresses will work for them. Those who are heavier will generally want to have a firmer mattress. However, much of this will come down to preference. Just remember that it is one of the most important things to look for when you are choosing a mattress. You want to make sure it will meet the comfort level that you want.
See if There is a Trial Period
You will find that some online sellers will offer a trial period for a mattress. This can be very helpful so you can test out the mattress to make sure it is the best choice for your needs.
Check the Warranty
You should also check to see if the mattress has a warranty. You should never buy a mattress if it doesn't have a good warranty. Most will be for 10-years, but this can vary. If you find a company that is selling mattresses without a warranty, you will be best served by looking elsewhere. This is true even if those companies are offering low-priced mattresses.
Top Mattresses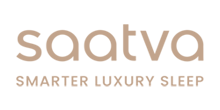 America's Best-Selling Online Luxury Innerspring

365-night home trial & lifetime warranty

3" Euro pillow top

Back and joint pain relief

365-night home trial

Lifetime warranty

Free shipping

BEST VALUE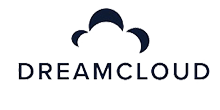 Luxury Hybrid Mattress with Premium Memory Foam & Pocketed Coils

365 night sleep trial & lifetime warranty

Financing available - as low as 0% APR with Affirm

Free shipping and returns

365 night home trial

Lifetime warranty

Free shipping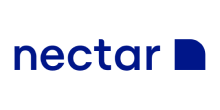 Most Comfortable Memory Foam Mattress

365-night trial | free delivery | forever warranty

Award winning mattresses to suit every type of sleeper

Monthly payment options available with Affirm

365 night sleep trial

Financing available

Free shipping
Choose a Quality Seller
It is also important that you research the seller from which you are buying the mattress. Make sure that the seller has a good reputation and great customer service. If you have questions or a problem with the mattress, you want to know that they will be able to help you make things right.
Don't Rush: Consider All Your Options
One of the best pieces of advice that we can give you for mattress shopping is to consider all of your options. Purchasing a mattress is a big decision. If you rush it, you may accidentally choose the wrong mattress and will be stuck sleeping on an uncomfortable bed for years to come.
Sleeping is important to your health and a good night's sleep can make or break your next day. That is why it is important to make sure you take your time and find the right mattress for you. We do have plenty of articles that will go over exactly how you should choose a mattress, so make sure to check those out before you make a decision.
Final Thoughts
Now that you know everything you should consider before you buy a mattress, it's time to start your search. However, searching online for the right mattress is daunting. There are so many different brands and types of mattresses available. That is why we have spent hours doing the research for you.
Our mattress experts have worked together to create comprehensive mattress guides that will go over the different brands of mattresses so that you can choose the right mattress with ease.
*The above shall not be considered as an expert or professional advice for any matter.