Emma Mattress
Do you frequently wake up sweaty in your bed, not because you had a nightmare, but because your mattress is not breathable? Or do you often wake up with a stiff back or neck because your mattress is the same- stiff! Fret not; we have all been there; that is why I exactly understand the needs of my fellow mattress customers. Emma® has designed the perfect, award-winning, value for money, luxurious sleeping solutions for you with their range of mattresses.

Don't Have Time? Here's a Short Summary (1-Minute Read):
What is the Emma mattress?
This mattress is an all-foam bed-in-a-box sort that is designed and produced in Germany. It conforms to the contours of the body because of its all-foam construction and is suitable for side sleepers who suffer from shoulder pain.
What perks come with the purchase of Emma?
You get to try the Emma mattress for 100 days after your purchase, and this product is backed by a 10 year warranty.
What are the advantages of the Emma mattress?
It is a medium-soft to soft bed that is ideal for light to medium-weight side sleepers. Hot sleepers will be comfortable sleeping on it because of its open-celled foam and air channel features.
What payment options does Emma offer?
Debit card and PayPal are accepted, along with MasterCard and Visa. Financing with DivideBuy is also possible.
Does Emma have good customer service?
Yes, chat option via their website is available, and they can be contacted through email as well.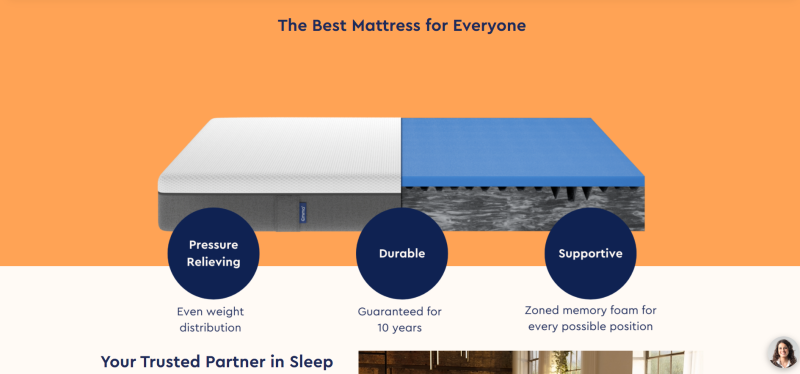 Multi-Award Winning Engineering
Their products have won the best mattress awards, not in a few but in multiple countries, highlighting that their products are universally-suitable and reliable. In fact, their newly developed Emma Comfort mattress topped 35 competitors, and one of their own products, the Emma Original, which was the previous winner and placed it at second.
Choice™ Awarded
Their mattress, the Emma Comfort, has been awarded the prestigious Choice™ Award, 2021. This award studies various customer reviews and feedback to make their decision and is dedicated to helping future consumers to make an intelligent choice. Emma has won this award twice!
Eco-friendly
They are committed to keeping the environment clean and use only degradable, environment-friendly products. If you are dedicated to conserving the environment, then Emma definitely should be your top choice. Their foam is a hundred per cent eco-friendly.
Weight distribution technology
Their mattresses come equipped with a pressure/weight distribution mechanism that allows for a stable mattress despite any movement. This ensures you a disturb-free sleep if your partner is moving on their side.
Value for money
Emma makes the best value-for-money mattresses when compared to its competitors. It comes with very must-have ergonomic features, such as machine-washable covers, handles, etc. They offer more features for a lesser price than others in the market.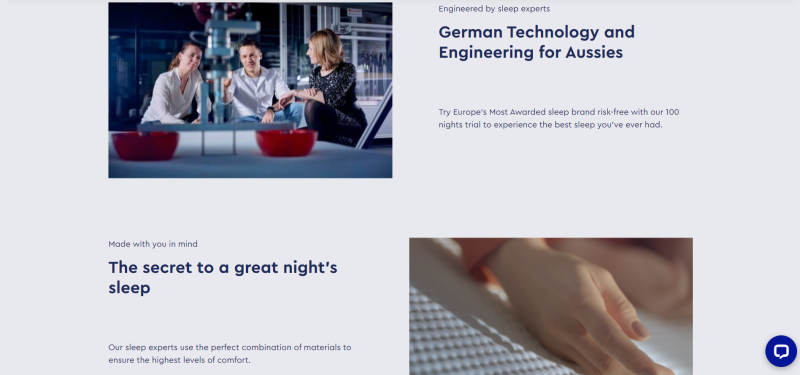 Great terms of use
Emma offers terms of use and convenience. For the price, they offer a reliable warranty of 10 years. Their products are tried and tested and definitely are durable enough to last the warranty period. They also offer free shipping and returns. They have a trial period of 100 nights and an easy returns policy with a guaranteed 100% refund policy. They additionally offer same-day delivery for metro areas.
Multiple Payment Avenues
You can purchase the perfect Emma mattress through many payment options. Emma offers you a variety of payment methods to choose from and accepts payments from payment subsidiary merchants such as Mastercard, Visa, and Paypal. They are associated with Klarna and Zip payment services. They offer payments at a 0% finance fee for installment payments. You can also choose to pay on durations decided by you (monthly, weekly, etc.).
Variety of Sizes
We come in all shapes and sizes, so do Emma mattresses! There are five different sizes to choose from suited to different needs. A Mattress Size Guide is available for the customers to decide what size would fit their requirements the best.
Post-Sales and Customer Service
Despite being a startup, Emma has a robust customer service network, and the post-sales reviews are very positive. So, it is safe to say that you can rely on them for an effective solution for any of your grievances should they arise.
The Salvation Army Initiative
Any returned orders to Emma do not go to waste. They have partnered with an international charitable organisation- The Salvation Army. The Salvation Army helps Emma donate the mattresses to those in need and therefore helps reduce waste.
Negating these negatives favouring Ergoflex is their decade-long presence, experience, and wide customer base. So, if you want to invest in a well-known, trusted name of mattresses, Ergoflex is the place to go.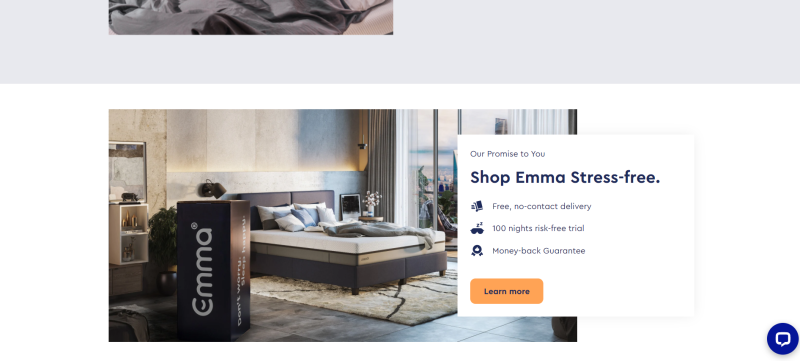 Conclusion
Emma® offers a complete range of reliable, durable, value-for-money, luxurious, top-quality mattresses. The best part about the brand is the universality of its products and the highly positive received worldwide.
Further, they offer ease in payment options, with various avenues to choose from. Their prices are also relatively affordable compared to the rivals in the market, without any compromise on the quality. Furthermore, they offer multiple sizes as per the customer's requirement- no "one-size-fits-all" policy.
From their product reviews, it can be safely deduced that a considerable genuine effort has gone into their development with fair trial and testing.
They stand true to their motto, "don't worry, sleep happy". Surely it'd make you all and Bobby McFerrin sleep "happy".
Mattresses Pros
CHOICE® Top Score Mattress 2021 & 2022

Leading sleeping brand worldwide

High quality, eco-friendly & cooling foam for all body types

Zero-motion® transfer for uninterrupted sleep

Free delivery, 100 nights trial & 10 year warranty
Mattresses Cons
It is not very agreeable to people who want a firmer mattress.

It does not support stomach sleepers.
*The above shall not be considered as an expert or professional advice for any matter.
We receive advertising fees from the service providers we rank below.
Advertising Disclosure